Planning a holiday seems to be easy, but it can be challenging and a pain in the neck sometimes. If you want to make sure it's absolutely perfect and with so many things to think about, it can become very time consuming and even annoying at times.Have you remembered your tickets, your credit card and have you booked your car? Have you got a sun cream and have you put suitable clothing in your bag?
It is a far too easy, stress of pre-holiday arrangements to ruin your excitement from the upcoming trip. Today I want to help you and make your holiday experience as easy as possible by sharing my personal Small Holiday Packing list. I use it every time when I travel and I believe it will be useful for you too.
BASIC/ESSENTIAL ITEMS
Passports and ID (Driving license)
Visas (if needed)
Credit/Debit cards
Cash
Wallet
Health and Travel Insurance documents
Currency and Cheques
Tickets (planes, trains, buses, cars, etc.)
Reservations documentation (Hotel Info/Flight Info/Rental car/Tours info)
Copies of all essential Documents
Medication (prescription too)
Maps/Guides
Loyalty program cards (i.e. frequent flyer, frequent traveler or similar)
HAND LUGGAGE
Valuables: Mobile phone, Camera, Headphones, Travel clock, etc.
Sunglasses
Books / Magazines/E-book/Newspapers/Cards/Games
A Snack
An Umbrella
Travel adaptors
Travel sickness remedies
Jacket/Sweatshirt /Jumper
Socks/T-shirt
Cigarettes/Tobacco and a lighter or electronic cigarette (in case you are a smoker)
MAIN LUGGAGE
Underwear
Clothes
Hats
Socks
Footwear
Towels/Beach Towels
Jacket / Coat/ Waterproofs/ Gloves
Swimwear
Hair dryer / Hair Straightener
ACCESSOIRES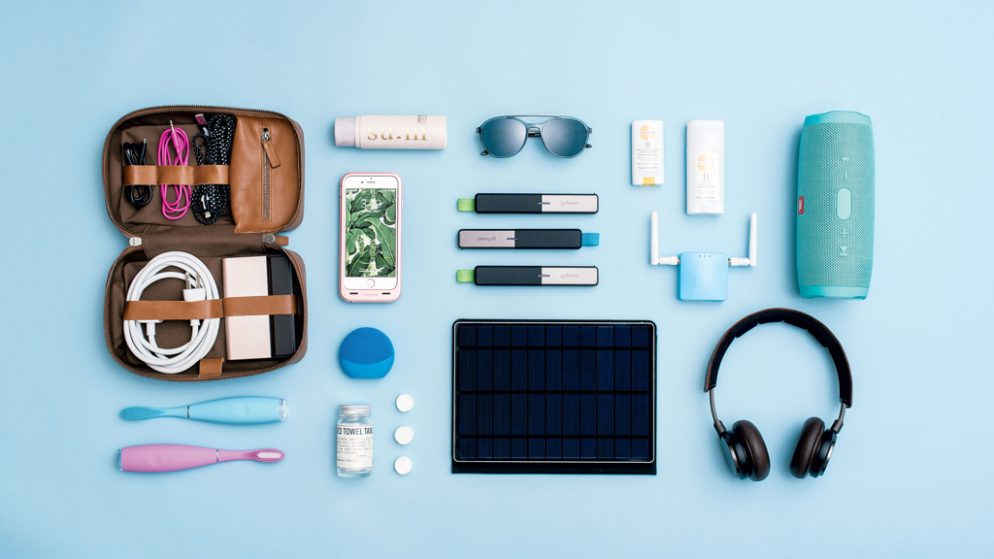 Sun creams/Lotions/Bug sprays
Toiletries
Jewelry
Medicines
Cords and chargers (Power Extensions, Power adaptors, Chargers)
Gadgets (i.e. flashlight, pocket knife, magnifier, waterproof phone case, lighter, scissors, sewing kit, etc.)
Prepare for travel Just like a Pro
Simple things such as having a holiday packing list to hand can be very handy, when getting ready for travelling. You can use the one above and make your own Holiday Travel List.
If you plan to have a long trip abroad, then you might need to have a look on this very useful, custom-tailored Checklist for Travelers.The good thing is you can print it for your ease afterwards.In case you go for a cruise, then I suggest you to have a look on the 39 Useful Things to Pack for Your Cruise and if you decide to visit Spain don't forget to check "What Most People Don't Know About Spain?" well in advance.
Have a nice trip!